Advanced Navigation with Smart Features
Easy-to-use GPS navigator with connected features and bright 6.95-inch capacitive touch, edge-to-edge display

Detailed maps of Southern Europe with free lifetime updates

Provides real-time services such as live traffic and live parking

Bluetooth® calling,

 smart notifications

 

and voice-activated navigation

Built-in Wi-FI

 

for easy map and software updates

Stay connected behind the wheel with Garmin DriveSmart, the navigator that features a collection of smart features in addition to helpful driver alerts and easy-to-follow directions. From hands-free calling and live traffic to Wi-Fi and more - the future is on your Garmin. Just look ahead and drive.
Clear and Bright from Edge to Edge
Garmin DriveSmart 61 features our easiest-to-see display yet. View your directions at a glance on a bright, clear screen. Includes a 6.95-inch glass display that goes from edge to edge on the device. The capacitive touch surface lets you pinch to zoom if you need a closer view.
Live Services for Your Drive
Outsmart traffic jams with time-saving alternate routes or by avoiding them altogether. Then, with live information, spend less time circling the block to look for parking. For traffic alerts, download the Smartphone Link app, which connects your Garmin DriveSmart with your smartphone compatible. As you go to your destination, take a look at the parking lot. The Smartphone Link allows LiveTrack, which lets drivers share their location so they can track your whereabouts whether you're running errands around town or taking a long road trip.

Putting the Smart in Smart Connectivity
When you sync your Bluetooth-enabled smartphone to Garmin DriveSmart, you get great features that let you get connected to your hands off the wheel. Make hands-free calls and receive customizable smart notifications on your navigator's display. That means you can see incoming calls, text messages, and phone calls.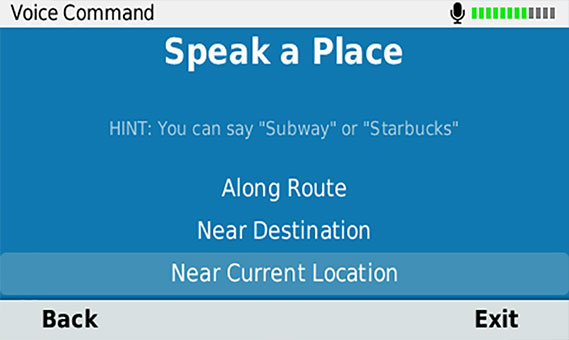 Voice-activated Navigation
Need directions? Just say the word. Garmin DriveSmart features voice-activated navigation that responds to your commands and then navigates to where you need to go.
Wi-Fi Keeps You up to Date
We make it easy to keep your maps and software up to date the Garmin DriveSmart navigator features built-in Wi-Fi. notification. That's going to update you Wi-Fi while it loads. Then you'll be ready to hit the road again.

Alerts Driver: Know Your Surroundings
To encourage safer driving and increase situational awareness, Garmin DriveSmart provides drivers for sharp curves, speed changes, railroad crossings and animal crossings. Additionally, the navigator will warn you when driving the wrong way on a street and alert you to nearby schools and schools. Receive notifications for nearby red light cameras and speed cameras , and Even get tired warnings That suggest potential areas remained after-Several hours of driving.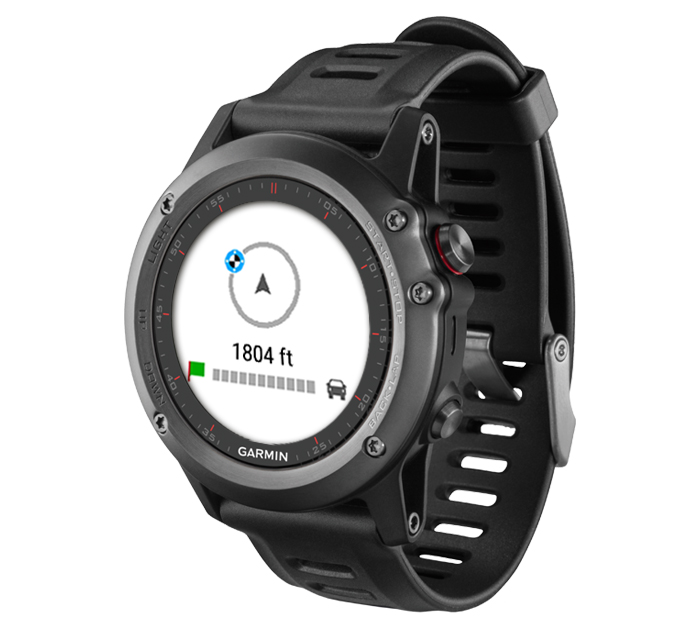 More Navigation from Your Garmin Smartwatch
When you go with this compatible Garmin Smartwatch (sold separately), you can receive navigation right on your wrist, even after you've parked your way to your destination. Also get helpful driver alerts on your watch. Do not worry about losing your car in a crowded parking lot; your smartwatch provides you with a better view of your vehicle.
Road Trips Just Got Better with TripAdvisor®
When you're not familiar with the area, it's nice to have something to point in the right direction. That's why we bring you to your Garmin DriveSmart navigator. View points for travel, restaurants, and attractions, along your road or near your destination. From the world to your destination, we're helping you to make the journey. Also locate new attractions with the built-in Trip Planner tool, which adds fun to road trips.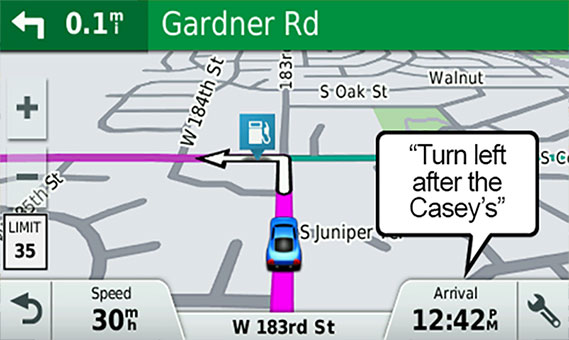 Friendly Guidance from Garmin Real Directions ™
Redefine "spoken turn-by-turn" directions with Garmin Real Directions. Our easy-to-understand driving directions, recognizable landmarks, buildings and traffic lights in addition to spoken street names, guiding you as your best friend is sitting in the passenger seat. No more squinting to read distant street signs. Just listen for Garmin Real Directions to tell you, "Turn left after the QT," or "Turn right after the red building."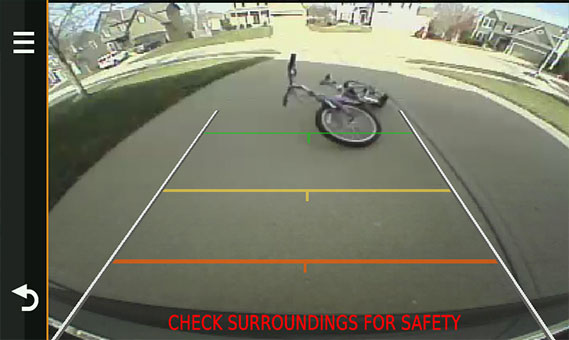 Works with Garmin Backup Camera
For a complete navigation solution, Garmin DriveSmart peers with the BC ™ 30 Wireless Backup Camera . Once connected, you can easily see vehicles, pedestrians and other obstacles right on the Garmin DriveSmart display as you move in reverse.
High-quality Maps
The quality of map data can make the difference between finding your destination and getting lost. High-quality data that you can use when you need it, when you need it most - reducing the speed of driving.
General

Physical dimensions
6.8 "W x 3.9" H x 0.7 "D (17.3 x 9.9 x 1.9 cm)
Display format (width by height)
6.0 "W x 3.5" H (15.2 x 8.9 cm); 6.95 "diag (17.7 cm)
Screen definition (width by height)
1024 x 600 pixels
Display type
multi-touch, glass, color WSVGA TFT with white backlight
Weight

8.57 ounces (243 g)

Drums
rechargeable lithium-ion
Battery life
up to 1 hour
Cards and memory

Preloaded cards
Map updates included
Data cards
microSD ™ card (not included)
Camera functions

Backup camera compatible
yes (BC ™ 30 or BC ™ 40)
Navigation functions

Garmin Real Directions ™ Landmark Guidance
Millions of Foursquare® Points of Interest
TripAdvisor® ratings for points of interest
Road shaping through preferred cities / streets
Voice recognition (navigate via voice commands)
Traffic Updates
Showing intersections and road signs
Bluetooth ® calls
Indication of speed limits (shows speed limits for main roads in Europe)
Driver alerts for sharp curves, school zones, red light
Advanced Features

Smart notifications via app
Wi-Fi® map and software updates
Access to live services via an application
LiveTrack via the application
Garmin DriveSmart 61 LMT-S
Vehicle suction cup mount
Vehicle power cable
USB cable
Quick start manual
Why NOH?
A newly overhauled (NOH) device has been refurbished to like-new condition by Garmin factory engineers. NOH devices go through extensive testing and are guaranteed to maintain the same high-quality standards as all Garmin products. NOH products come packaged in white boxes and contain all accessories, manuals and a 2-Year Manufacturer Warranty.
Why choose Garmin NOH products?
Factory Direct
NOH products come straight from the Garmin factory
Like New
NOH products are guaranteed to look and work like new
Warranty
NOH products come with a 2-Year Manufacturer Warranty
Go Green
NOH products come in environmentally-friendly packaging to reduce waste
Save Money
NOH products are offered at significant cost savings
Satisfaction Guarantee
If you're not happy with your NOH purchase, we'll take it back for a full refund
Recently viewed product
You recently viewed these products